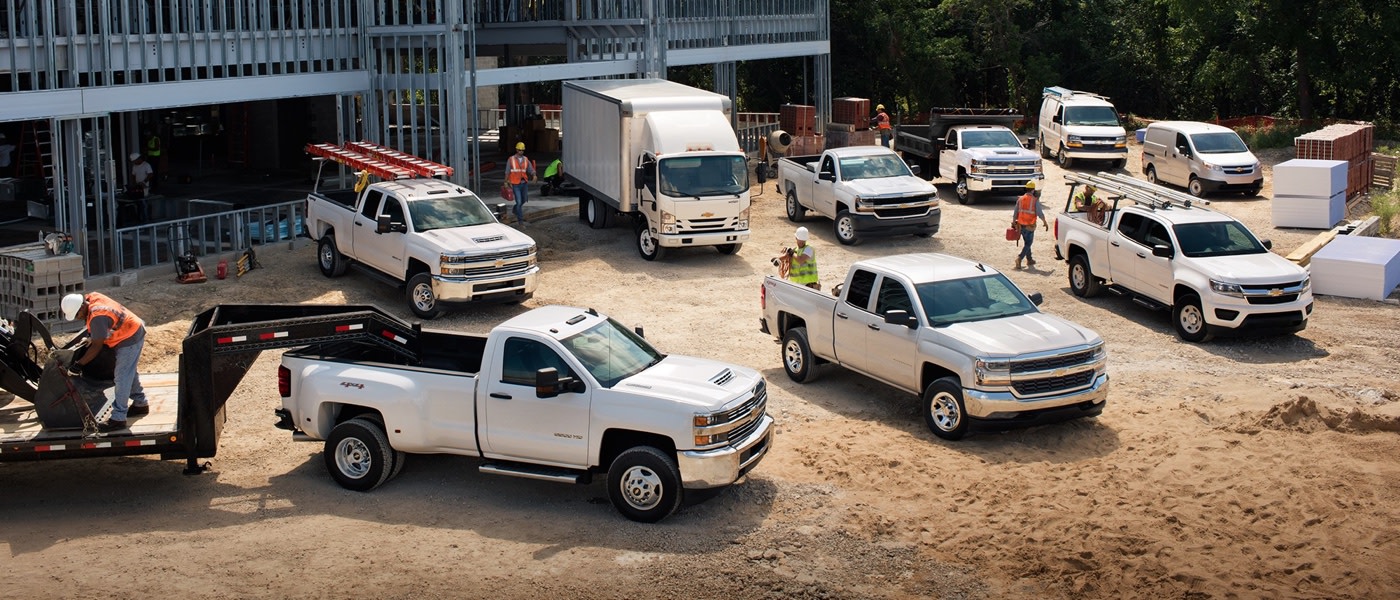 If you want to buy a new or used commercial truck, the Uebelhor Commercial Truck in Jasper, IN, is the right place for you and your business. With a large selection of vehicles and a very competitive price of commercial trucks we offer, your business will not wait. We offer a wide range of new and used commercial trucks, from cars to heavy-duty trucks, so you will easily find a vehicle that meets all your business needs.
Locations We Serve:
Schedule an appointment with our sales staff or visit the Uebelhor Commercial Trucks in Jasper, IN, and you will be welcomed by specially trained sales staff members that understand your business needs. They will present you all models from our rich offer you interested in and they will assist you in choosing a commercial truck that will meet your business needs. Whether you need one or 31 vehicles, there are enough vehicles in our rich inventory to expand your business fleet.
Finance Center
In addition to the rich offer of different commercial vehicles, here at the Uebelhor Commercial Truck in the Jasper, we have provided excellent prices and special discounts on the purchase of one or more vehicles from our offer. The team of experts from the Finance Center will search all the options to give you the best deal.
Service Center
By purchasing Uebelhor Commercial Trucks in Jasper, IN, you become part of our Uebelhor family and we will take care of your commercial vehicles after purchase. Our Certified Service Center experts will take care of all your commercial truck's needs to get it back on the roads of Jasper, IN as soon as possible.
Why Uebelhor Commercial Truck?
No matter where your business is, Uebelhor Commercial Trucks in Jasper successfully serves Jasper and the multiple areas in surrounding, providing a complete service. What is important and what makes the difference, we make it easy for our customers to do business with us. We will deliver trucks to you and if necessary, our technicians will come to your place to solve the faults of your commercial truck. If you want to feel all the advantages of buying with us, do not wait, call us today, and we look forward to our future cooperation. Improve your business with versatile commercial vehicles from the rich offer of Uebelhor Commercial Trucks in Jasper, IN.